Borderwars 20
21
October 15-17
Kansas City, KS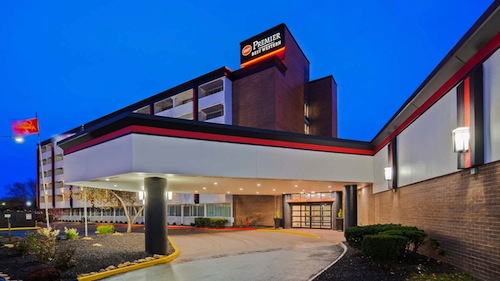 at the lovely Best Western Premier
Just across the road from Arrowhead Stadium, Home of the
WORLD CHAMPION
KANSAS CITY CHIEFS!!!!!
2020 don't count
HOURS:
Friday - 3PM-Midnight
Saturday - 8AM-Midnight
Sunday - 10AM-4PM
---

Borderwars is the yearly convention of the Heart of America Miniature Gaming Society.
A three day event for all kinds of historical, fantasy and Sci-Fi Miniature gaming
as well as card and board games. All are welcome, and it doesn't cost anything to visit!
---
DEALERS...SO FAR...
Good Old Weird Harold's Old Boardgames
Terrain Station!
George Knapp
Buck-a-Fig
WARLORD GAMES

Yes, THE Warlord Games!

and more to come!
Dealers get three 6 foot tables for $40
Contact HAHMGS to
be a dealer.
Put on a game at BW21 and get one days admission comped. Two games, get the weekend!
if YOU want to put on a game, get the info in asap. We're not gonna pack everyone in like lemmings, and the hotel has less room in total for us than last time. So space is limited. And the hotel only has 6 foot tables, so if you MUST have 8 footers, you gotta give us advance notice.
---
Games at Borderwars 2021
Contact HAHMGS to put on a game at the show.
ACW, Napoleonic, WWII, WWI, 7YW, AWI, Steampunk, DBA & More!
All games and times subject to change. And how!
CHECK BACK FOR DATES AND TIMES AS GAMES ARE UPDATED

WARS OF OZZ!
At the eastern reaches of Ozz is the land of the Winkies. Ruled by the Empress Evora the Yellow Witch, the Winkies are sworn foes of the Great Alliance of the West, the Wizard, and the Munchkins in particular. The armies of the Winkies often fight shoulder-to-shoulder with those of the Gillikins as part of the Witches' Alliance.
The Winkies, being a brutish and simple people, favor the power of bloody melee over the more complicated maneuvers of musketry the Munchkinns favor. Now with thier Quadling and clockwork allies, the Munchkins fight to free Ozz from the Yellow Witch!
Horse and musket with magic and mad science!
Leyte Gulf
Oct. '44 US Navy invades the Phillipines at Leyte and the Japanese Navy counters with their ships and air units at a strategic-level ! Units are groups of ships and groups of aircraft - including Aircraft Carriers, Battleships, Cruisers, Destroyers, Transports, and Submarines and Land-based and Carrier-based Aircraft and includes Kamikazes
Wilson's Creek
General Lyons has achieved tactical surprise and will attack the rebel camp at wilsons creek. Outnumbered, his goal is to cause more losses to the rebels than the Union forces take to blunt the rebels advance on Springfield. This will help the Union secure Missouri for the minions of Abe. Fritz Sigels Germans are sent on a flank march to be the anvil to Lyons hammer.
KURSK SOUTH PINCER
3 SS panzer div. plus a supporting Inf. div. attacking 7 Russian Corps plus scattered Inf. toward the train station - the more Russian Reserve units committed on table the less objectives the Germans have to capture to win in 15 turns ! Rules are Kiss Rommel (D12) - room for up to 10 players - each div./corp is about 10 stands (150 stands total)
BATTLETECH: OPERATION NORMANDY 2940
Your lance of mechs were just shoved off the drop ship.
Gather up your team & survive!
Presented by Bob Roby
George Knapp's NEW game!
What is it? Stay tuned...
Presented by, who else?
Axis & Allies 1940 Global with a NEW twist
It's that old chestnut in a new shell. Don't miss a chance to take on the 2015 Origin's A&A tournament WINNER!
THE BATTLE OF KUSTRIN
March, 1945. The Eastern Front. The last major German Counter attack before the Battle of Berlin. Panzer-Division Müncheberg, equipped with several of the superheavy Jagdtigers, as well as Tiger II ausf Bs, and the last five Tiger 1 ausf Es, must keep the Küstrin Corridor to the Küstrin Pocket open.
Wave after wave of T-34's, IS-IIIs and SU-152's are thrown against the Seelow Heights! Zhukov must break through to reach Berlin! FORWARD!
Battle of Lundys Lane. War of 1812
This battle is a bright spot in army history , as most of this war showed the US Army in a poor light. Winfield Scotts' reputation and career was cemented at this battle.
Cards Against Humanity
You know it, you love it. You can try to be clever, but filth always wins.

And the return of
TOBY GEISE'S ZUUULUUUUUU!!!!
---
HMGS/RPGKC MEMBERS:

1-Day Pass - $15.00
Weekend Pass - $25.00
HAHMGS Member's Kids under 16 - get in free!

NON MEMBERS:

1-Day Pass - $20.00
Weekend Pass - $30.00
HMGS Membership -$10 Get the HMGS rate at HMGS shows nationwide!
Kids under 16 - $5/10 1-day/weekend

$5.00 OFF WITH STUDENT/MILITARY I.D.